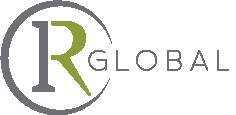 Published 31 January 2017
IR Global, the world's largest exclusive network of advisory firms is delighted to introduce Ralph Ferrara of Ferrara Law Group P.C.. Ralph has joined IR as our exclusive Construction Law Member in US – New Jersey.
Ralph Ferrara Esq. is the founder of The Ferrara Law Group. His area of focus is on general litigation matters with a particular emphasis on construction and complex commercial litigation. Named one of the top attorneys in South Jersey (SJ Magazine, 2003 and 2004), Mr. Ferrara has extensive trial experience, having handled more than 200 trials, hearings and arbitrations combined. He also counsels clients in business practice, real estate development and acquisition and professional negligence.
Prior to starting FLG, Mr. Ferrara started and managed the Princeton, NJ office of Richardson & Patel, LLP. Mr. Ferrara was previously Managing Partner of the Cherry Hill, NJ office of Obermayer Rebmann Maxwell & Hippel, LLP and was Chair of the firm's Construction Practice Group as well as member of the firm's Litigation Department. Prior to joining Obermayer, he chaired Wolf Block's Construction Industry Group. Prior to that, he chaired the Litigation Department at Flaster Greenberg.
Mr. Ferrara was named as one of New Jersey's "Super Lawyers" for 2009, 2010 and 2011 in both the New Jersey Super Lawyers magazine and New Jersey Monthly as well as in Super Lawyers Corporate Counsel Edition highlighting construction/surety attorneys nationally (May/June 2010).
If you have a requirement in this area, please get in touch with Ralph directly or with the IR Global head office for an introduction.
Ralph@Ferraralawgp.com
info@irglobal.com